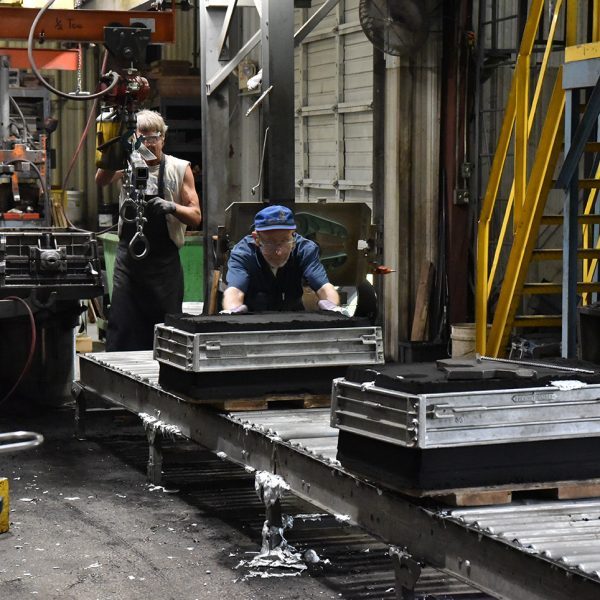 Superior's sophisticated equipment and experience in pouring aluminum alloys result in outstanding castings for our customers. Superior Aluminum Castings specializes in casting nonferrous metals and metal alloys, such as the 319 alloy. We handle casting tasks ranging in size from a single piece to thousands of parts weighing less than an ounce to more than 250 pounds.
319 aluminum alloy is an excellent material for low-pressure casting and machining. It resists corrosion, is weldable and has excellent mechanical characteristics. It's a self-aging aluminum alloy that doesn't need to be heat treated and reaches its maximum strength after two weeks. 319 aluminum alloy is ideal for high-stress applications.
Aluminum alloy 319 has a 6% Si and 3.5% Cu alloy composition with a 1.0 Fe maximum.